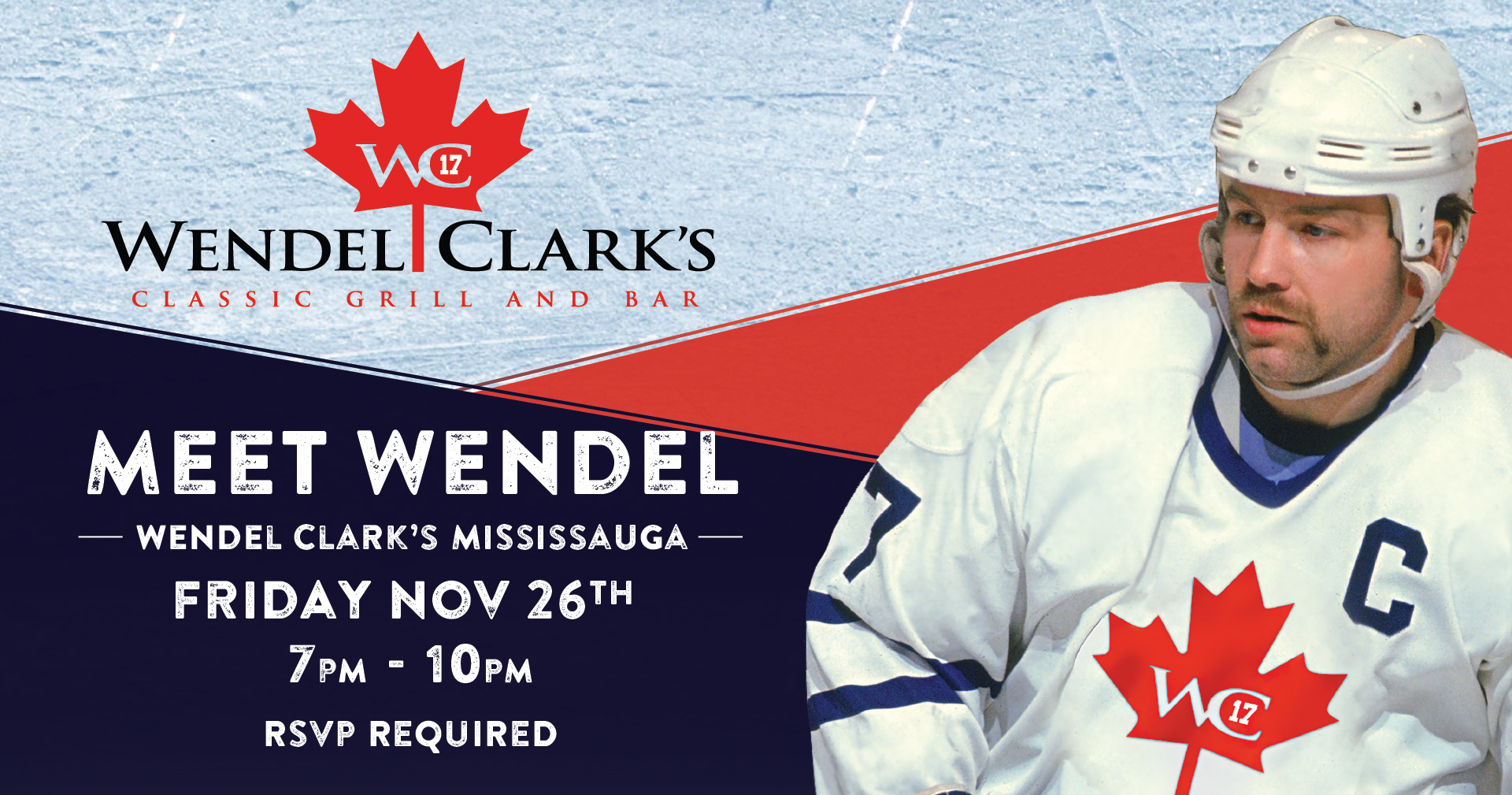 Dine With Us & Meet Wendel
Meet Wendel Clark on Friday November 26th, 2021 at our newest location in Mississauga, Ontario located at 6435 Erin Mills Parkway. Wendel will be in attendance from 7 – 10pm signing autographs (limit of 1 item per person).
WATCH THE GAME TO WIN
Stick around for the Leafs' game after and be entered to win tickets to watch the Leafs play at Scotiabank Arena, courtesy of Molson.
FEED YOUR NEIGHBOURS
We're also accepting donations for the local food bank! If you'd like to participate, kindly bring a non-perishable food item!
RSVP is required. Sign up while spots remain.
NOTE: We're not accepting reservations on November 26th. Seating will be on a first-come, first-served basis.

For media inquiries, please reach info@wendelclarks.com.